Creative design bringing your company to life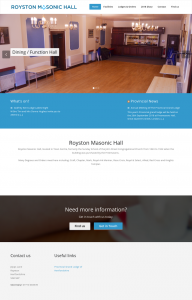 At SplashPixels, we understand that a website is more than just text and images. While a website must be pleasing to the eye, more importantly it should function without fault. A good website should flow from page to page with no dead ends. Every user should be able to leave the website having completed an alloted task.
We have developed our own methods of creating websites that can deliver results beyond the expectations of our clients. These all start with an intial meeting where we gather information such as target markets and the long-term business goals.
Each page we create will be optimised for an appropriate keyphrase. You may find you need a dedicated search engine optimisation campaign to market your website further.