Brand-new issue of WhatToGrow available now!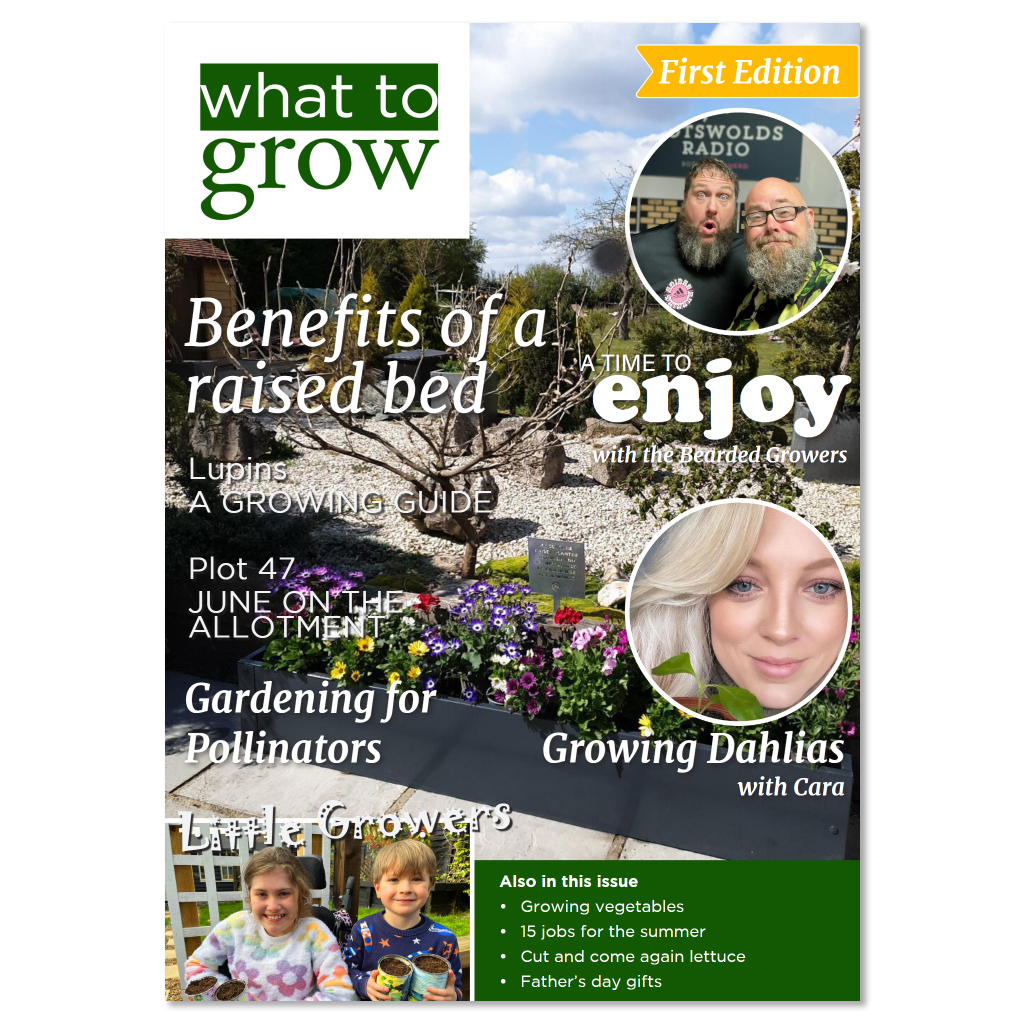 WhatToGrow magazine is a celebration of the English style gardening and vegetable growing.
We are pleased to announce that the first edition of our new gardening magazine, WhatToGrow is now available to read online for FREE.
Get notified when our next edition comes out by subscribing to WhatToGrow magazine here.
Covering a wide range of topics, this vibrant and informative magazine is full of creative seasonal ideas, engaging stories and expert tips from experienced gardeners.
Carefully curated to cater to many aspects of gardening. It explores topics such as plant care, cultivation techniques, seasonal gardening, organic gardening, urban gardening, and sustainable practices. Readers can discover in-depth articles on selecting the right plants for specific climates, creating beautiful container gardens, and incorporating native species to attract beneficial wildlife.