Why your website isn't ranking well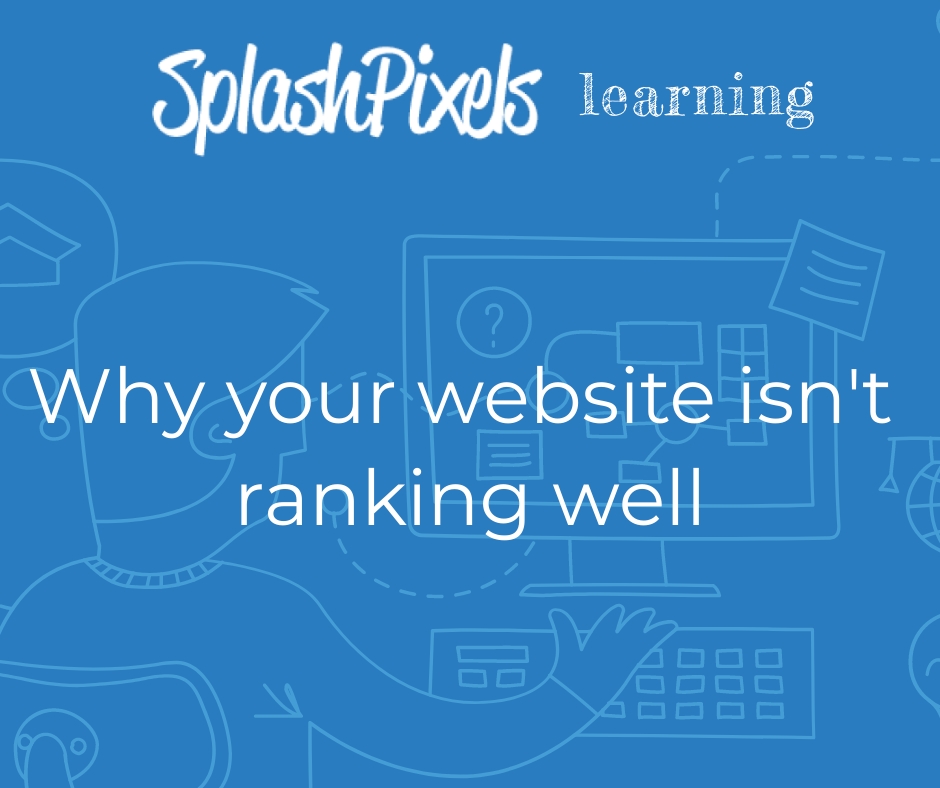 So you've built your website but you're not getting any traffic? They are many reasons why this could be the case, however, in this post, we'll be going over some of the most common reasons why you might not be getting any traffic to your website.
Have you told Google?
As great as Google is, it isn't a mind reader. You need to tell Google that your site exists. The best way to do this is to create a Google Search Console account and add your website. Here you can also measure metrics such as visitors and page views.
Are you allowing search engines to index your website?
Websites have a file called robots.txt. The file is created by webmasters which tells the search engines what paths they can and can't index.
Example
# Group 1
User-agent: Googlebot
Disallow: /personal/
# Group 2
User-agent: *
Disallow: /
# Group 3
User-agent: *
Allow: /
What's going on?
# Group 1: Blocks user agent named "Googlebot" accessing the folder http://www.examplesite.co.uk/personal/ or any subdirectories.
# Group 2: Blocks all user agents accessing the entire site.
# Group 3: All user agents can access the entire site.
Are you using the correct keywords/phrases?
Your website must contain relative keywords and phrases for your subject. These keywords must appear on your site as clear text, not in images or video.
Who have you told about your website?
Social media has exploded in recent years – these channels are a fantastic way of spreading the word about your website. Join local groups on Facebook and spread the word.
There still may be other reasons why your website is ranking well, you must also make sure your website complies with the Google Webmaster Guidelines