Website strategy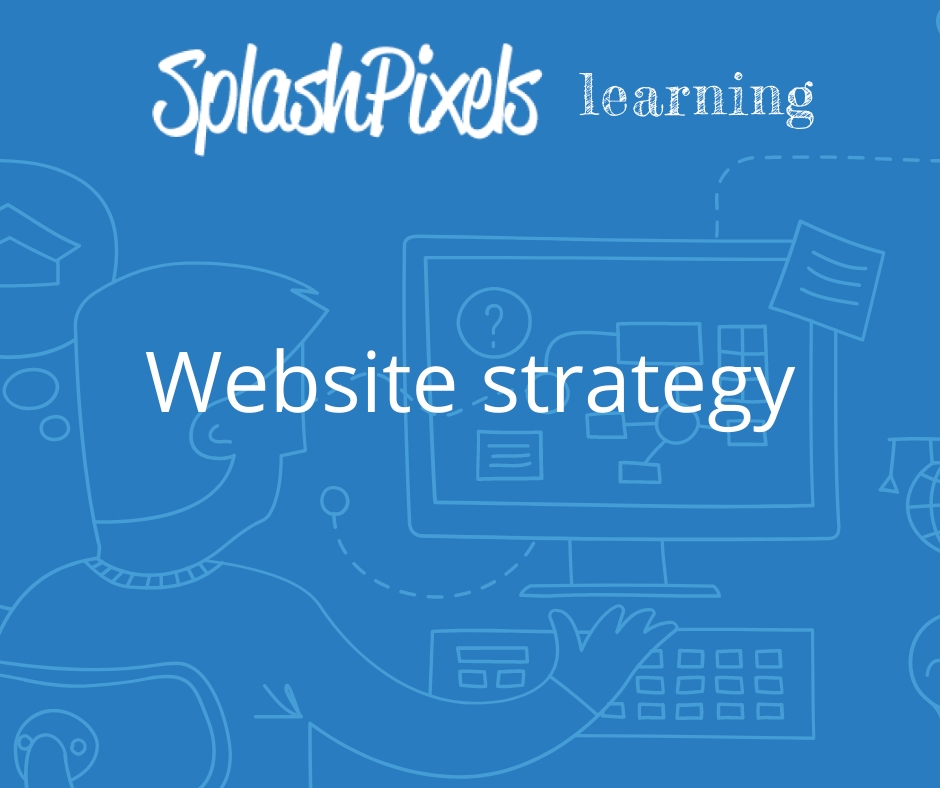 Over time we have built many successful websites. We have collected everything we know on the subject and have come up with a 5 step guide to help you think about the structure of your website.
Whether you are building a website from scratch or redeveloping an existing one, there is a lot to think about. So where to begin?
1. What is the purpose of your website?
Whether you are a hairdresser, online retailer or digital provider, every website has a specific purpose. For example, do you want users to place and order online? complete a sign-up form? pick up the phone and get touch with you? or fill in an enquiry form?
Knowing its purpose allows you to better plan your website including the pages and CTA (call to actions) to use. Without purpose, your website will lack direction and cause users to click away quickly.
Working out the purpose of your website is, will easily allow you to answer the next question.
2. How will your website function?
It might sound complicated but it really isn't. The way your website functions will depend on your industry and your website purpose, which we just discussed. The functionality of your website will also determine the software your website requires.
For example, if you are setting up an online shop, you will need eCommerce software to build a catalogue and process the orders. If you run a salon, you might need a way for users to book and appointment online. Many content management systems such as WordPress, allow you to install various plugins to adapt the platform to suit your own purpose. However, you could also consider specialised software or bespoke systems to better manage your website.
3. Content structure
At this stage, we start to think about the pages or sections of your website. To some, this process is easy for others not so. An easy way to plan your content structure is similar to a family tree.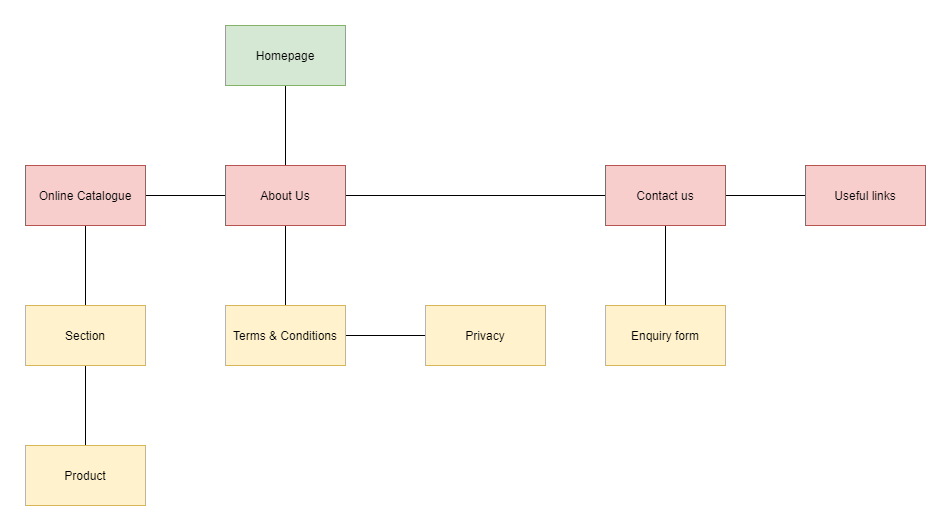 We created this diagram using https://app.diagrams.net/ – easy to use and free
At the top is the homepage, typically the level after that represents the navigation system your website will use. Each box thereafter represents a page or section of your website. This is often a fluid design, changing throughout the design process and often beyond. So don't worry about getting it right first time.
4. SEO
This is a massive subject that we'll cover another time. For now, you just need to research and find the keywords your customers/clients would p use to find your services/products. There are a number of free tools online, but essentially just think about what else someone might call your product or service.
So you've got your list, now you can use these keywords for write some great content.
5. Branding
Again, this is huge subject – larger companies will have specific departments dedicated to a company's brand.
When we think about branding, the first thing that comes to mind is a logo. Branding is about looking beyond the logo and establishing what your company's values are – what does that logo strand for? Only you will know what these are, but it is important to figure them out.
Creating a set of brand guidelines will help you or your designer design your website. These guidelines will include things such as the colour palette, typefaces, sizing and correct usage of your logo etc.
So that is our 5 step guide to website strategy. This list is in no way complete but it will certainly help get you going.