HTML Title Tags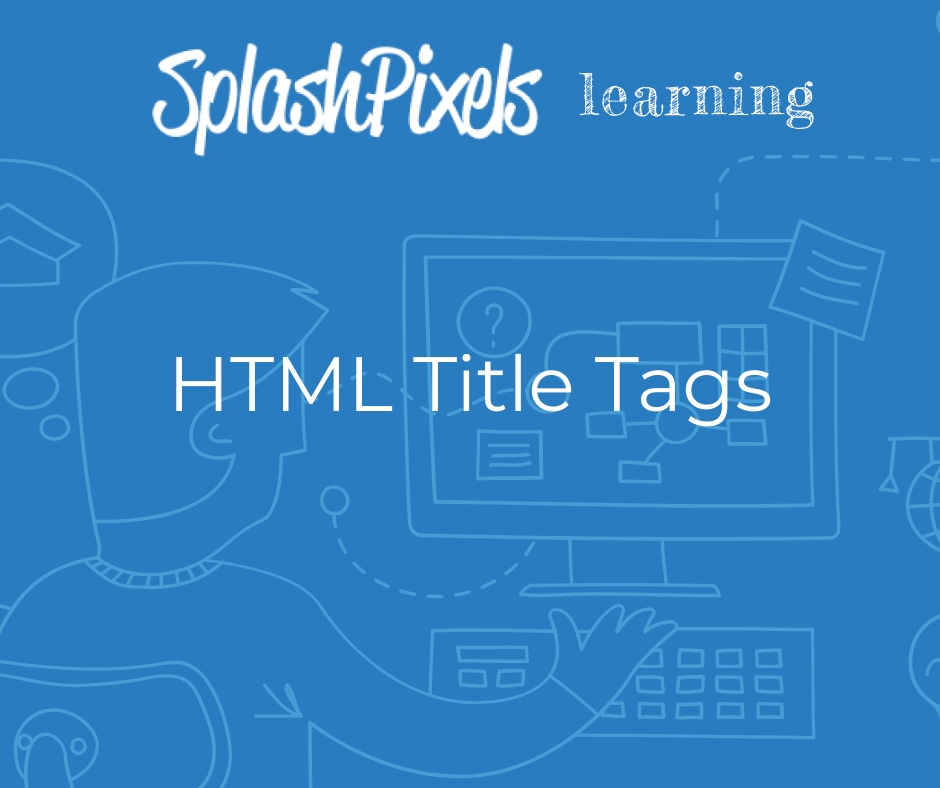 The title of a web page is specified in a particular HTML tag <title>. This tag is displayed in the SERP (Search Engine Results Page) as a clickable link to the site/page.

Title tags should not be confused the Heading or H1 tags.
What does it look like?
The title tag can usually be found in the HEAD section of a web page.
Example
<head>
<title>Page Title – Page Subject | Brand</title>
</head>
Why do I need one?
Title tags are very important as they help search engines understand what a particular web page is about. A good title tag will also attract users to click on them from the SERP.
A page title is also displayed at the top of a browser tab/window. These can be useful when users have multiple tabs/windows open so they can navigate back.

What should be included in a title?
A page title should include keywords related to the subject of the page. The first word or phrase should be a high-value keyword. After that, the words should be related to the content. Last at the end should be the brand or business name.
Hint: Keep titles to around 60 characters
The structure of a title tag can be broken into three parts:
Primary word/phrase (Water Butts)
Secondary word/phrase (Gardening)
Brand/business name (JoesGardenBlog)
Example
<head>
<title>Water Butts – Gardening | JoesGardenBlog</title>
</head>
As one of the most important tags used in search engine optimisation, each web page should have a unique title related to its contents. Avoid using generic terms such as Homepage, or New page or Page 1 as these have no value and tell the user nothing about the page. These terms will also harm search engine ranking.