About duplicate content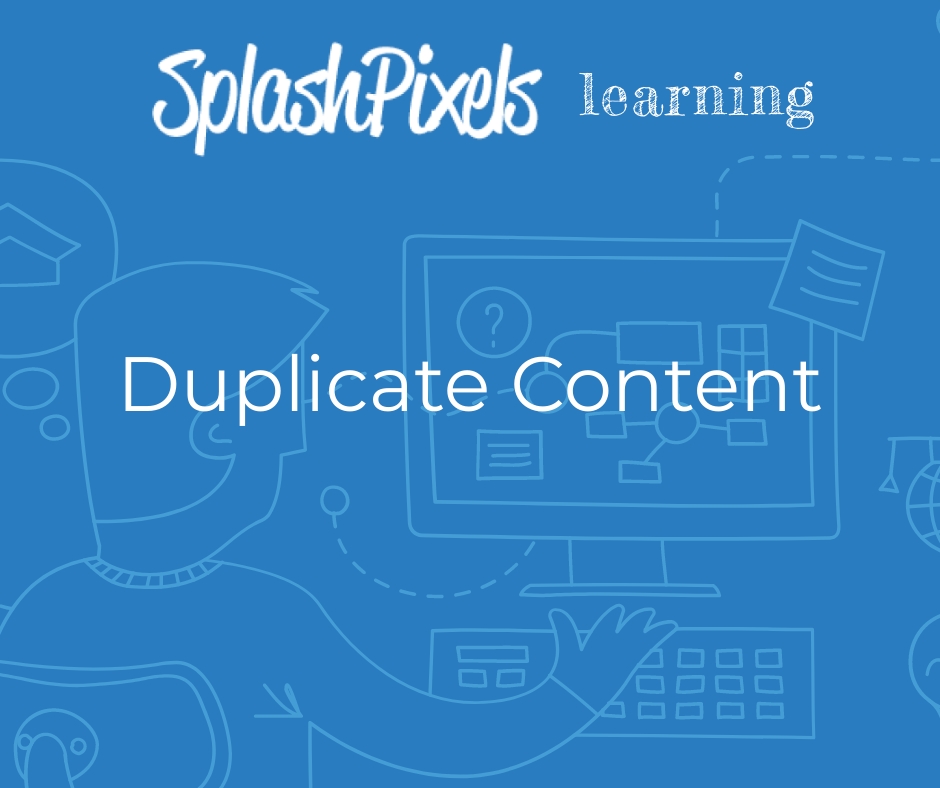 When a search engine such as Google crawls your website, it compares each page checking it for duplicate content. If it finds duplicate content, it will likely only index one of the pages or if it can't decide which is the original, it may not index any of them. While this isn't seen as a penalty, you still run the risk of not having your content index at all.
What is duplicate content?
In a nut-shell, duplicate content is a page that is a carbon copy of another page. When a site owner creates a page full of great content, it's very tempting to copy and repurpose it for another page.
Example

On a plumber's, builder's or other contractors website, they might list the areas they cover and link them to a region-specific page. While this can be good practise to optimise for geographical locations, simply copying the content for each page and changing the region name is not.

Solution

To create better, more specific content, you should try and make each region page as unique as the region itself. Try some of the following suggestions to make each page unique:

– Are there any local landmarks you've worked on or near?

– You might want to list the businesses/clients you have work for in the region.

– Could you link to any reviews you have received from that region?

– Images are worth a 1000 words, so try and include some images of your work in the region.
Dealing with duplicate content
Duplicate content can also come in the form of articles/pages updated from weeks/months past. While this content might be valid from a retrospect point of view, the new content is what you want your users to read.
Options for dealing with duplicate content:
Rewrite – rewrite the content published if the page is important enough to keep.
301 redirect – automatically send users to the most relevant content.
Canonical – tell search engines which page is the original content.
Noindex – you can tell search robots NOT to index duplicate pages.