7 Things for your website during COVID-19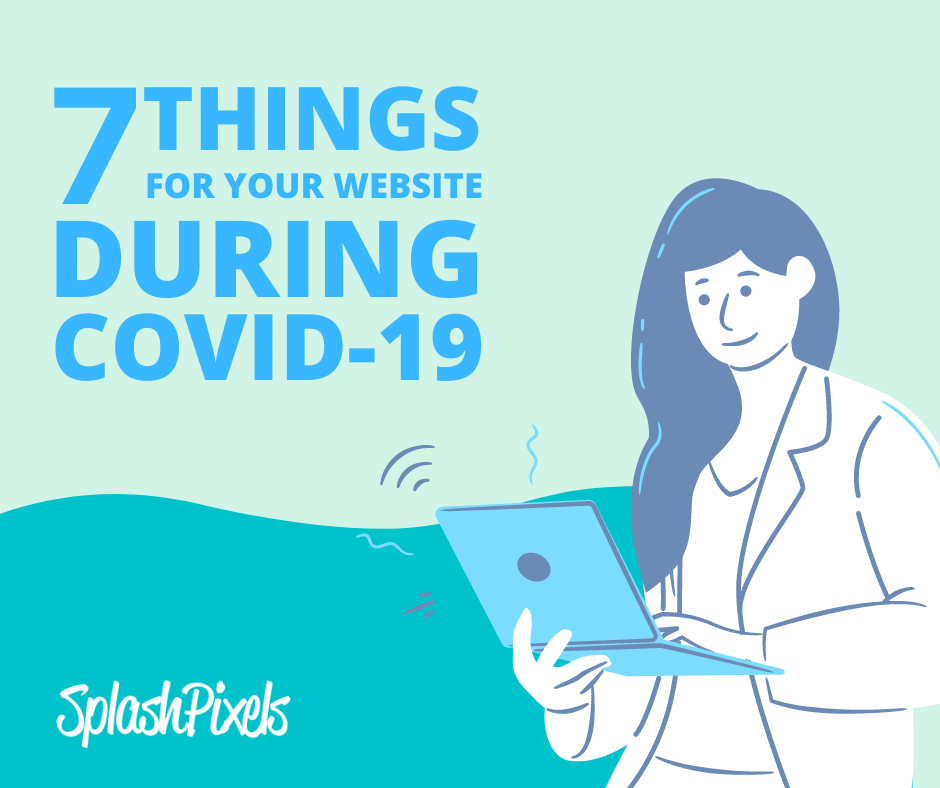 With the prospect of another nationwide lockdown looming over our heads, we have put together a list of 7 things you do with your website to keep business going.
1. Let people know what is going
Consider putting an announcement on your website telling your customers/clients know what precautions you have put in place to make your business COVID safe.
If you are experiencing longer lead times – let people know. There is nothing worse than keeping customers in the dark with regards to the status of their order. It may also reduce the "where is my order?" phone calls.
You may be one of the unfortunate businesses which is forced to close temporarily. Consider posting on your website that you're no longer accepting new orders or that any orders placed online will not be processed until your return to the office/factory.
2. Install an online shop
Many companies have already taken their business online and COVID-19 has forced many others to do the same. Online shops have become even easier to set-up over the last few years. If you have a CMS (Content Management System) such as WordPress, you can easily add an online shop to your existing website.
If you can't set up an online shop, why not look at trading on other websites such as Amazon, eBay or Facebook?
If you already have an online shop, consider adding to your catalogue.
3. Go social
Social media is a very powerful tool for business. Even without an online shop, you can reach 1000s of potential customers/clients by posting to different platforms showcasing your work.
4. Instant chat feature
Install an instant chat feature, such as PureChat, to your website allowing customers/clients to contact you any time. Instant messaging has become second nature with apps such as WhatsApp and others.
This feature can be used for remote workers if your staff are working from home.
5. Refresh
Take this time to think about a complete refresh of your whole website. Perhaps look at rebranding your company – giving it some new direction.
Maybe you could refresh the product photos on your website. We've seen across many different websites, that simply changing a product image from a white background to photo of the product in situ, can massively improve sales.
6. Blogging
Writing a blog can be a very personal way of keeping your customers/clients up to date with what is going on. "Document, don't create" is a phrase coined by Gary Vee. The concept is that you document your day/week or project instead of actively trying to think of new content to post.
7. Email marketing
Email newsletters are another great way of promoting your website. Creating a monthly newsletter with in-depth reviews and recommendations could certainly see traffic to your website rise.
If you don't currently do email marketing, perhaps this is the time to at least use the platform to keep in touch with your customers/clients about how COVID-19 is effecting your business.
Those are just a few ways you could improve your website and its traffic during the lockdown. We all know the situation isn't great but let's embrace the time given and use it to good effect.