5 Things For a Tradesman Website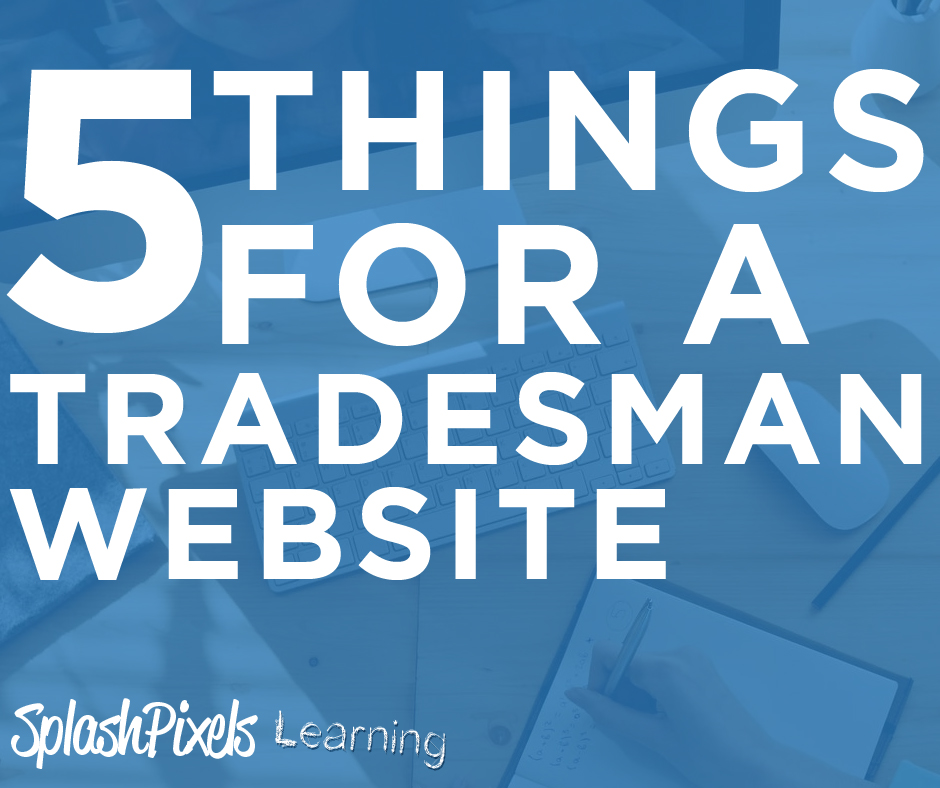 When a problem occurs at home, most people grab their phone/tablet or head to the PC to find a local tradesman. Whether you're builder, plumber, roofer or garden you should have a website.
We have compiled a list of 5 essential things every tradesman's website should have.
1. What services do you offer?
Simply saying 'I'm a builder' isn't enough. What do you do? use keywords to identify what you do such as – New developments, extensions, repairs etc. Being specific about what you do, makes you look more professional instead of a "Jack of all trades". Including these keywords will also help with optimising your website for major search engines like Google.
2. Photo gallery
"A picture is worth a thousand words" – this saying is true for a reason. People love to see work that you done – it makes them more comfortable about hiring you as they've already seen the work you can produce. Photos will also give people ideas about what they could have done. Many platforms offer gallery plugins that can be added you existing website.
3. Contact options
Years ago the landline was the only way you could contact someone. Today we are overwhelmed with communication resources including email, live-chat, WhatsApp, social media etc… Make sure your website includes more than one way people can get in touch with you.
4. Book online
If you have an appointment based business like a hairdressers, financial consultant or personal trainer. Make your website work for you by installing a online booking system. This will free up some time during the day by not having to answer the phone and people will automatically know when you're next available. These systems work 24 hours a day so you could be getting bookings while you sleep.
5. Reviews
Whatever business you operate, reviews are essential for gaining trust in your product or service. Dedicated websites such as Trustpilot and FeeFo are available where users can register their review. They also have a plugin which can be installed on your website so you can show-off your 5 star rating.
You could also ask clients/customers to leave a review on your Facebook page.
That's our list – while we only picked 5 of the top things a trade website must have, they are other important aspects of a website to be considered. If you need any help with your trade website or would like to start one of your own, please either call 07725703033, email hello@splashpixels.co.uk or leave us a message our Facebook page.